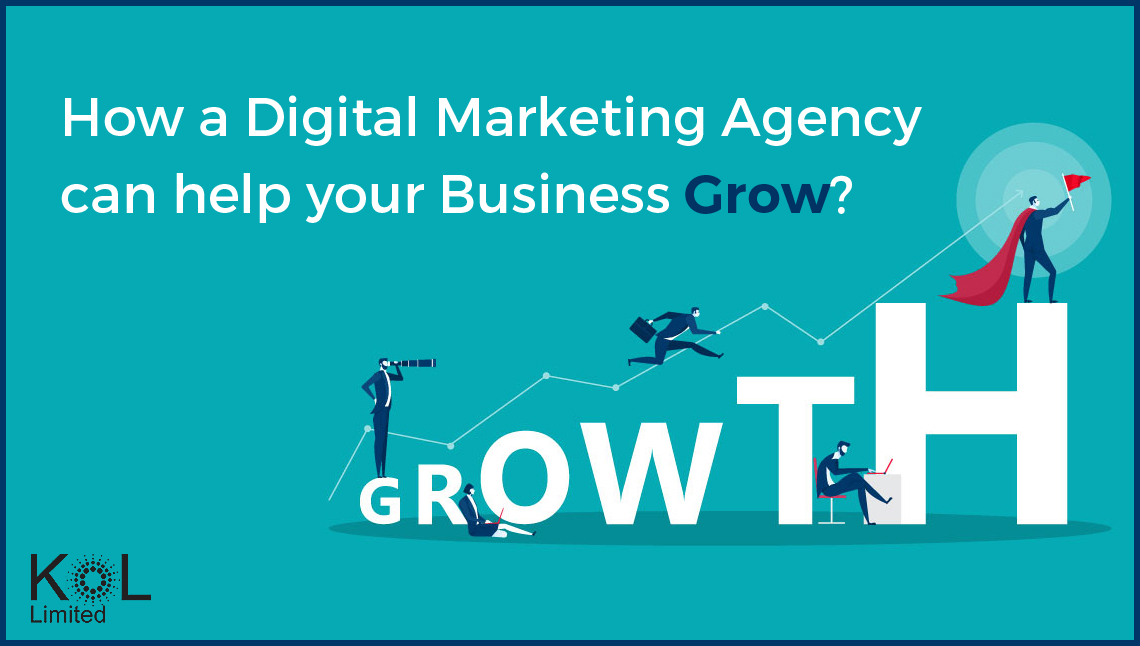 In today's digital world, if you want to grow and succeed on the internet, it is crucial for your business to have a strong online presence. And to ensure that you get the best results and higher conversions on the digital platforms, you need to hire a digital marketing company.
According to a report published in 2020, during the lockdown period, over 84K businesses started online in the UK. This data points toward the fact that during this period, industries have adapted to new business models and boosted their online presence.
We are giving a low down on how a digital marketing agency London can help your business grow online.
Digital Marketing Services on offer
There are numerous types of digital marketing services that can help your business grow digitally. You can opt for these services as per your requirements and business goals.
Search Engine Optimisation (SEO)
If you want your website to rank higher on SERP, you can go for SEO service. They will help you with the on site and offsite SEO to improve your website's ranking. The team will also help you get higher organic traffic, which means more leads and higher sales.
The SEO team will also write blogs with your business related keywords and get backlinks from various high PA and DA sites. This will help improve your search engine ranking.
Your agency will help you track KPIs such as traffic, click-through rate, ranking and the number of backlinks your website is getting.
Pay Per Click Advertising (PPC)
If you want to run ads such as Google Ads for your products and pay per click then you can hire a company for PPC management. This way you can drive more traffic to your website, generate more leads and get higher conversions.
In this type of advertising, you will have to pay when someone clicks on your advertisement. Your PPC team will bid on the keywords selected for your business or brand. There are various formats of Ads that you can run such as Text advertisements, Responsive text ads, Video advertisements, Image ads, Call only advertisements etc.
There are different ad networks such as Google Ads, Microsoft and more. A robust PPC strategy can help your business grow exponentially.
For the ad campaigns, your digital agency would offer you the best ROI. You can go through various case studies of the previous clients that they handled to get an idea of the work they offer and the return on investment you can expect.
Social Media Marketing
If you want to enhance your social media presence and boost your sales on the platforms like Facebook and Instagram, then you can hire a digital marketing agency London. A social media management and marketing team will manage your social media posting and run ads on various platforms.
It will grow your audience network and boost your sales. Social media platforms let you connect with your audience directly.
Email Marketing
When you hire a digital marketing company like KOL, you get all the services including email marketing. You can reach your audience directly through email marketing. You can send your products in an attractive newsletter with clickable shop now buttons. People can easily click on the product links and shop for their favourite products.
Content Marketing
Digital marketing services also include content marketing. Content marketing focuses on relevant content creation and distribution. The content marketing team will write search engine optimised content with result oriented keywords as per your brand. Intriguing content drives inbound traffic and generate more leads and conversions.
A full service digital marketing agency specialises in all the above mentioned services. An agency understands the nuances of online marketing and hence it can help you achieve your business goals.