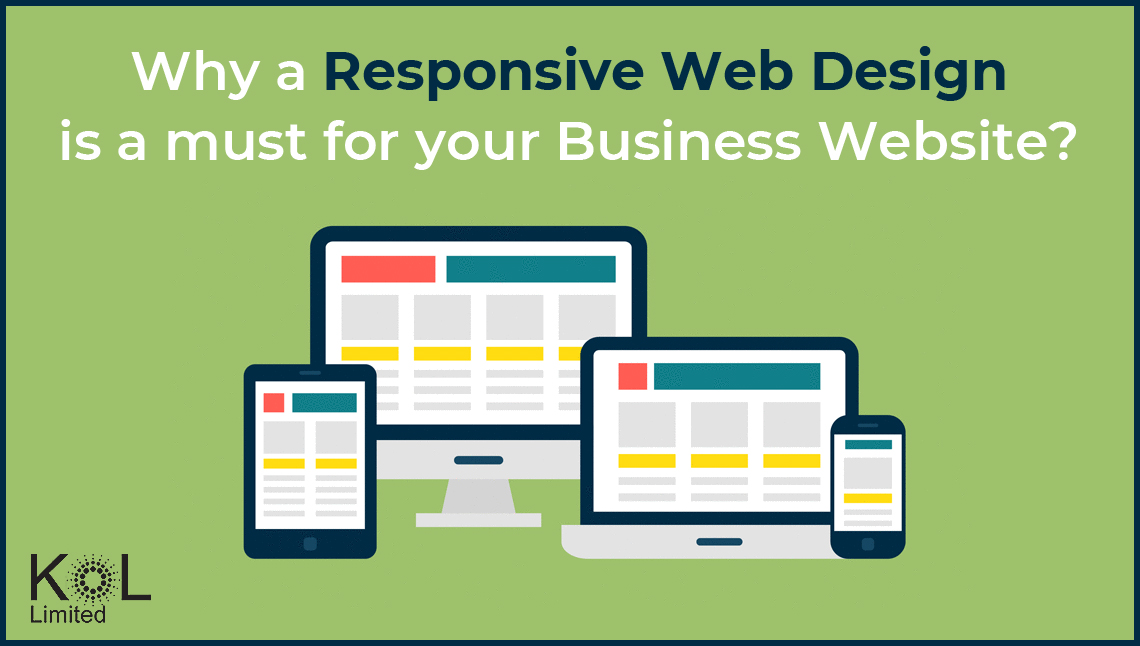 These days, most people shop online. They use their laptops, mobiles and tablets to search for the products they are looking for. This is the biggest driving force for most businesses to create a responsive business website. A responsive website design offers a seamless user experience to every user whether they are shopping on their smartphone, tablet or laptop.
The website opens according to the size of the user's screen. It creates flexible pages that are optimised for different devices, thus lending a great browsing experience to the users.
What is Responsive Website Design?
Responsive website design is a development technique that ensures that your website opens seamlessly on any device according to the users' screen size. This helps in offering the same browsing experience to all users across multiple smart devices.
This year, a lot of business owners are going for a responsive design for their websites as this way they can reach their target audience who are using different devices such as smartphones and tablets.
Higher Conversion Rate
A responsive design will ensure higher conversions because users will get a good shopping experience. The site will have a consistent look that will make a positive impact on the users. The easy site navigation will be offered across multiple devices. Users will get the same look and feel on all devices, whether they open the site on a smartphone or a tablet. This will result in more leads and higher sales.
Your search for an experienced web development company will end at KOL. Connect with their experienced team for high converting website design and digital marketing.
Reaching your target audience
You will agree that a big chunk of your target audience is on mobile devices. Internet shopping via smartphones has become very popular and this is the reason why responsive designing is preferred by business owners, especially e-commerce stores. With this kind of design, there is no need to redirect the users, the site can open seamlessly on all devices.
The increasing use of tablets to shop online has resulted in millions of sales only through tablets. According to a report, 45% of traffic comes from mobile phones and tablets. This is the reason why you need to tell your web design company to consider mobile devices and tablets when planning to design and develop your business site.
Improves the ranking on search engines
Responsive website designing saves time spent in site maintenance. This gives you ample time to plan a winning strategy for Search Engine Optimisation (SEO). With a responsive design, you need to concentrate only on one website across different devices. You can ask your web development company to create a custom web design that suits your requirements.
You would not need to create duplicate content for different sites and you can improve the quality of the content without wasting time and resources. Your SEO efforts can increase your site's ranking on the search engines. Your mobile optimised website has higher chances to appear on the top in local search results.
No need to design a different mobile website
With responsive design, there is no need to create a separate mobile website. This will save time in developing various sites. It will also ensure that you are not wasting time and resources on support and maintenance instead, you can concentrate more on developing a result driven bespoke web design.
If you want to grow your business online, it is highly recommended that you get developed a responsive site by a professional web designing company. It will help you to stay ahead of your competition. You will be more visible on search engines and attract higher traffic which in turn will improve your sales.
Get ready to capture the bigger chunk of the market share!