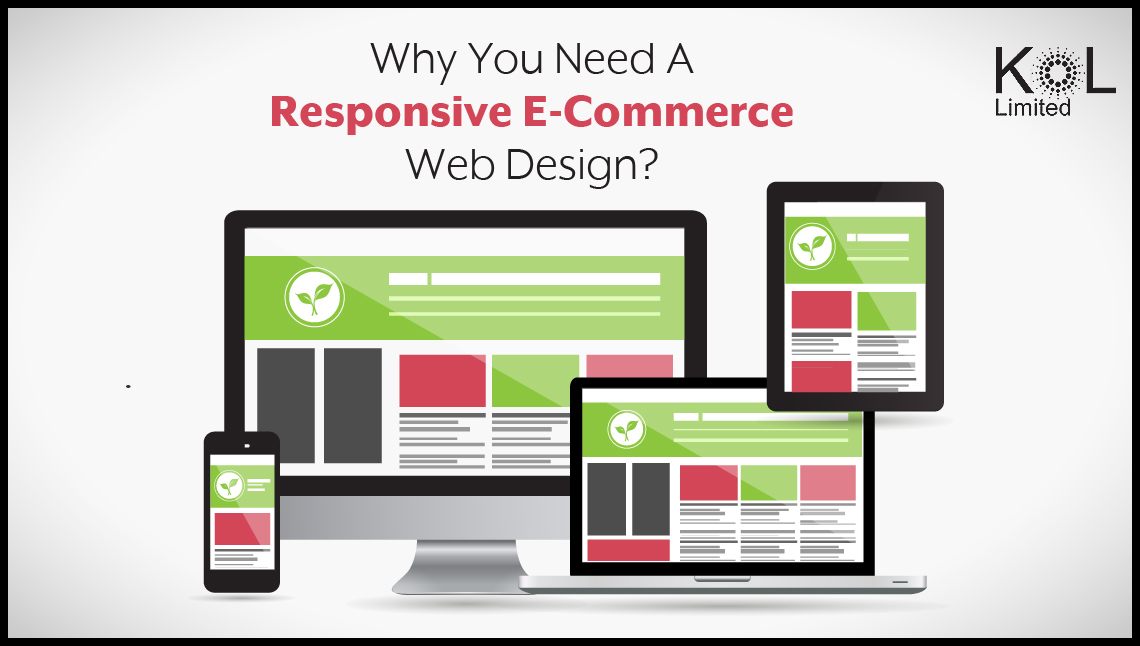 As an owner of an e-commerce brand, it is essential to have your ears to the ground in terms of changing marketing trends and customer acquisition strategies. The advent of smartphones has initiated developers to create websites compatible with multiple platforms and devices. Building a responsive web design for e-commerce brands helps to capitalise on the "mobile era."

A survey in 2017 shows that 61% of net surfing is done for buying and selling online. Can you imagine the percentage now, with the pandemic and social distancing?
In order to emphasise the issue, we have created a list of reasons why e-commerce sites need to be responsive websites.

Responsive websites enhance conversion rates
It's simple-higher conversion rates mean more customers!
A responsive design has the capacity to boost your conversion rates by 54%. The consequence of consistency in product upload and user experience in e-commerce can make so much difference for an online store. When customers enjoy a smooth browsing experience, increased usability, and readability, conversion rates improve automatically.

Improved user experience
As an e-commerce brand, you know the importance of online experiences.
There are certain things that a responsive website can improve. A lot of users complain about getting frustrated with websites that don't really work on mobiles-the uploading speed is slow, the images aren't properly sized, the text doesn't appear correctly, etc.
Responsive web design makes the website layout suitable for mobile and tablet users. For instance, hamburger menus are added instead of tiny buttons to create a smoother transition. Your website needs to have all the functionality your desktop version of the website has and better.
Higher SERP ranking
Search engines prefer stores with responsive website design. Even Moz emphasises the importance of this for SEO.
Major search engines like Google, Yahoo, and Bing focus broadly on improved readability and better user experiences. All of these comes from making your website responsive for smartphones and tablets.

Convenience matters
For separate versions of the same site, you need to have different SEO campaigns and marketing strategies. Managing a single site's SEO is hard enough; imagine having to do it multiple times.
Also, mobile-specific SEO strategies will have keywords like "nearby," which can be very useful for an e-commerce brand.

You get better site-loading speed
In a competitive market like e-commerce, "time is money." Research done by KissMetrics states that most online surfers give up if a website takes more than 5 seconds to load.
By optimising your website, it gets loaded within 2 to 3 seconds, thus preventing the bounce rates by a large number.

It saves money
A responsive website is a one-time investment that can continue to fetch profits from various channels. Once you go for a responsive e-commerce website, you will have an adaptive web design that will fit for 5 to 6 different screen widths.
You need to constantly change the images and videos with two separate websites to get them suited for that particular version. This will cost more labour charge and production charge. For e-commerce brands, the production cost is usually pretty high, and these added charges don't make sense.

Get ahead in the competition
A responsive website adds to the competitive edge, which is very important for e-commerce businesses. A responsive website isn't a new concept, so chances are some of your competitors have already implemented it on their site. This means you are losing business and SERP rank!
Continuing to improve the user experience will help you to get new customers and retain the present ones. A mobile-ready fast loading website is the key to get a better SERP ranking and higher conversion rate.

There are so many ways you can and should improve your website. For any e-commerce brand, a better user experience is the goal to achieve a higher profit percentage and customer base. To accelerate your growth, contact KOL Limited. Their team of professional industry experts will provide you with the best e-commerce solutions for your brand.