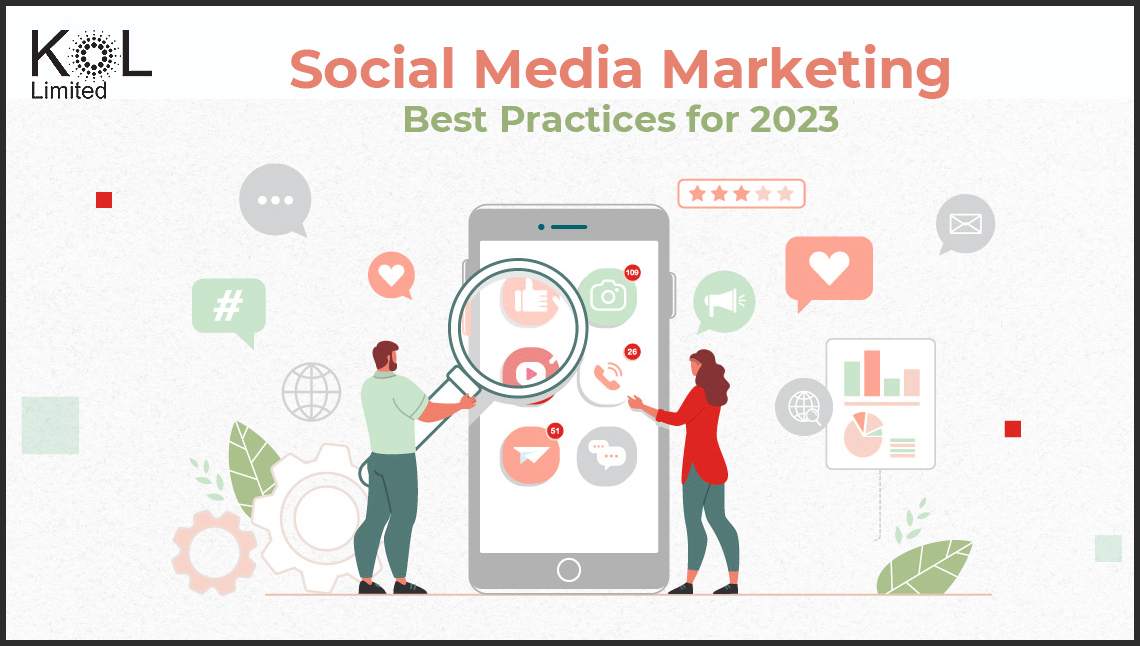 Social media has become an indispensable part of the modern business landscape, offering a powerful platform for companies to engage with their customers, promote their brands and drive revenue growth. With the rapid pace of technological change, the social media marketing scenario is constantly evolving. In 2023, businesses need to stay up-to-date with the latest strategies and tactics to remain competitive. It is a great idea to hire digital marketing services as they can help you grow in the online world.
Let's explore the most effective social media marketing best practices, including tips for creating engaging content, building a thriving community and leveraging paid advertising. If you want to optimize your existing social media strategy, these tips will help you stay ahead of the curve and achieve your marketing goals.
Tips for Creating Engaging Content
Here are some tips for creating engaging content for your brand to be posted on social media platforms:
Know your audience: Before creating any content, it is essential to understand your target audience's interests, preferences and pain points. This will help you create your content to their needs, increasing the chances of engagement. For content creation, you can hire a content marketing and SEO company in London.
Use quality visuals: Visual content such as images, videos and infographics tend to perform better on social media than text-only posts.
An ecommerce web design company can be hired to update your website with better visual content.
Tell a story: People love stories, so try to create content that tells a compelling narrative. This could be in the form of a case study, a customer success story or even a personal anecdote.
Use Humour: Humour is a great way to grab people's attention and create an emotional connection. However, make sure the humour is appropriate for your audience and aligns with your brand's voice.
Be authentic: Authenticity is key on social media, so avoid using overly promotional or salesy language. Provide value to your audience.
Engage with your audience: Social media is a two-way platform, so it is good to engage with your audience. You can do it by responding to their comments, asking them questions and running polls.
Looking for digital marketing, SEO and ecommerce web design company in London? Check out the website of KOL Limited.
Leveraging Paid Advertising
Paid advertising can be a powerful tool for increasing your social media reach and driving conversions. You can seek help from a company offering digital marketing services.
Here are some tips on how to leverage paid advertising on social media:
Identify your goals: Before launching a paid advertising campaign, it is essential to identify your goals. Are you looking to drive website traffic, increase brand awareness or generate leads or conversions? After identifying your goals, it's time to tailor your campaign accordingly.
Choose the perfect platform: There are various social media platforms and they all have different audiences and ad formats. Make sure to seelct the platform that is most relevant to your audience and business objectives.
Create compelling ad content: Your ad content should be eye-catching, relevant and tailored to your target audience's interests and preferences. Use high-quality visuals and concise, compelling copy to grab their attention and communicate your message.
Target your ads: Social media platforms offer a wide range of targeting options, including demographics, interests and behaviours. Make sure to target your ads to the most relevant audience to increase their effectiveness.
Monitor and optimize your campaigns: Monitor your ad campaigns regularly and make adjustments based on their performance. This may require you to adjust your targeting, tweaking your ad a little or changing your bidding strategy.
By following these tips, you can create effective paid advertising campaigns that drive results and help you achieve your business goals.