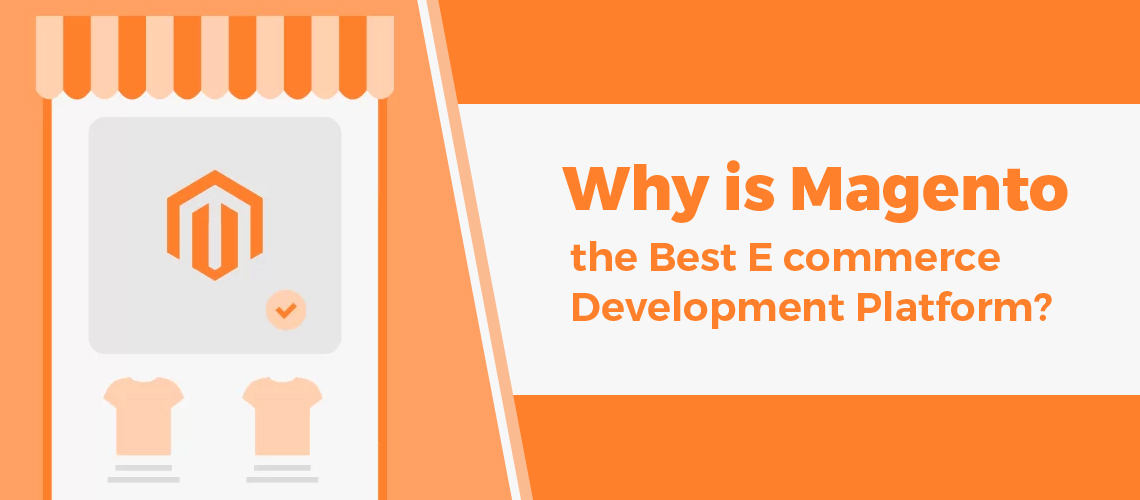 Magento is a sought after and versatile ecommerce platform built on an open-source technology which offers online businesses with a customer friendly and flexible shopping cart system, control over the design and style, content, and functionality of their online store. Magento development platform powerful digital marketing, search engine optimization, and catalog-management tools and filters to make your business a success. It is the most famous and popular open-source ecommerce platforms in the world with a considerable percentage of online platforms run on it.
Powerful and Robust Platform
Magento is a strong and powerful ecommerce development platform that can store and manage thousands of listings for your online business. It is the most widely used open-source technology in the world for Ecommerce website development. This versatile platform offers the most efficient management of millions of products without any lag or hassles. You do not have to worry about expanding the capacity of the store in terms of scalability and performance because you can easily switch over. With features like inventory management and sales output, Magento allows you to manage your entire business on one single platform.
Advanced Search Engine Optimization
When developing a bespoke web design on Magento, you can be assured of advanced search engine optimization strategy for the online business. The entire process of optimizing the website and its individual product pages with SEO friendly meta tags and descriptions becomes relatively easier on Magento. This is because Magento was built by integrating advanced search engine optimization onto the platform. Another added feature of Magento is that websites built on it are automatically responsive. Hence you online store will give the best experience to its customers irrespective of the device they are using.
Easy and Hassle-Free Content Management
One of the best features of Magento ecommerce development platform is that it offers a flexible and hassle-free content management system. For any ecommerce business, it is crucial to have an easy and versatile management system so that fresh content can be updated on regular intervals to attract more traffic and increase conversions. Magento lets online merchants to show their latest and up to date offerings and listings for better user experience. The in-built intuitive page editor which helps edit a particular page even without having any technical knowledge.
Data Analytics and Reporting
Magento has been built specifically keeping data analytics and reporting in mind. What does this mean for your business? With advanced data analytics, you will be in a better position to understand that at which stage is a customer in the conversion cycle. Taking advantage of the segmentation and other data points, you can easily track your visitors, understand their behaviour and target them to help increase conversions and sales for your business. You can also optimize your website by offering customized content which the customers are more likely to interact and turn into a potential sale. The single page check-out functionality on Magento helps better the user experience and decrease the abandonment and bounce rate.
Responsive Website Design
As we know that from July 1, 2019 mobile-first indexing was been enabled and implemented for Google search. This means that more people are accessing websites through their handheld smartphones and tablets rather than desktops and laptops. Hence every website should ideally be developed with a responsive design so as to not lose on search rankings and potential customers. Magento ecommerce platform is built-in with mobile-friendly responsiveness and configuration. Therefore, you do not need to worry about the responsiveness of the website and any lost traffic or visitors.