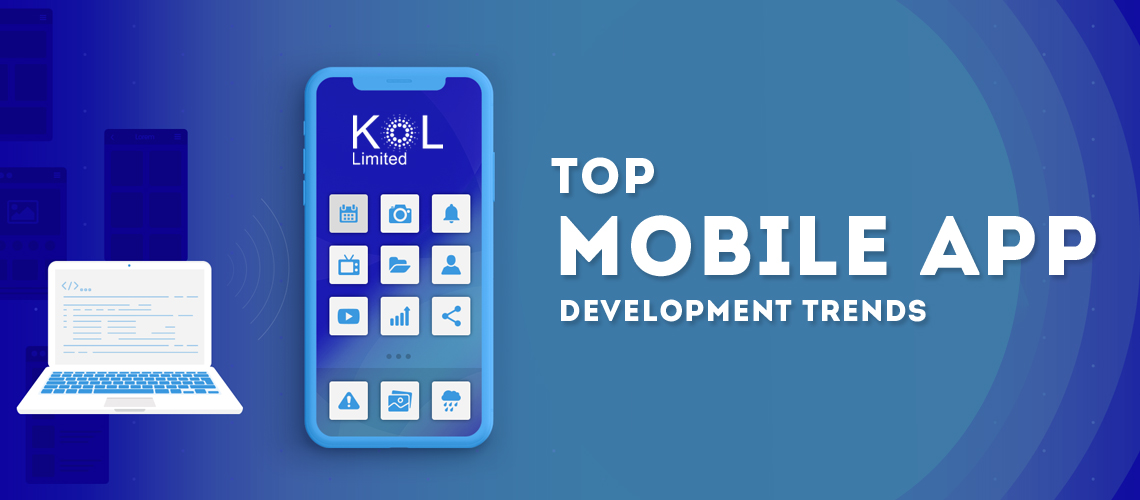 Smartphones have revolutionised the way we carry out our day to day tasks. From shopping, booking a cab, ordering food to organising important tasks, our Smartphone does it all for us. The use of mobile phones has become inevitable in our lives today.
Whether you're a business, start-up or mobile app developer, you need to be well versed with these mobile app development trends. Curious about learning new trends of iOS app development and mobile app development?
Artificial Intelligence and Machine Learning
Artificial intelligence and machine learning are considered the future of technology. AI and MI have transformed the way the machine interacts with humans. The increasing demand for virtual assistants will lead to an integration of AI into mobile apps.
Prominent examples of artificial intelligence (AI) in apps include Predicative text typing, Voice search, Recommendation, and behavioural targeting. iPhone's Siri is a smart digital voice assistant that uses artificial intelligence.
Mobile Payment Technology
E-commerce giants have made huge success in their business by launching personalised apps that allow users to shop from anywhere. M-commerce has been growing at an exceptional rate.
These online portals have safe payment gateways such as mobile wallets which allow financial transactions with ease.
Accelerated Mobile Pages
AMP launched by Google in collaboration with Twitter permits developers and publishers to create mobile-friendly, promptly loadable pages on Smartphones and tablets. AMP enhances the visibility of website content on search engines and boosts conversion rates.
IOT Trends
Now you can access all your devices with a tap on your Smartphone. Isn't that cool? Internet of Things is indeed the most popular mobile app development trends of recent times. Elite organisations are already incorporating this trend in their enterprise software systems. RFID sensors, smart homes, and wearables are a few successful applications of this technology.
App Security
Security has always been a prime concern for app developers. The internet is full of malware and potential security risk threats. App developers must address this serious concern like Wi-Fi interference, crypto-jacking attacks and most importantly data leakage. App security fixes security flaws and threats by enhancing the security of apps.
At KOL Ltd, we have experts who can develop mobile apps as per your requirement. If you want any mobile app developed for your brand, get in touch with us. Call: 020 3371 0101