When you look around at the incredible devices on the market these days its not surprising that current market research shows mobile internet usage is growing massively with an increase of 16% from 2010. What is perhaps more interesting is that this means the number of mobile internet users will overtake that of desktop users during this time.
Undoubtedly this change in the way people are consuming online information and viewing websites means we need to be considering how we engage with them to offer the best online experience for our brands and services. So what can we do to make this happen?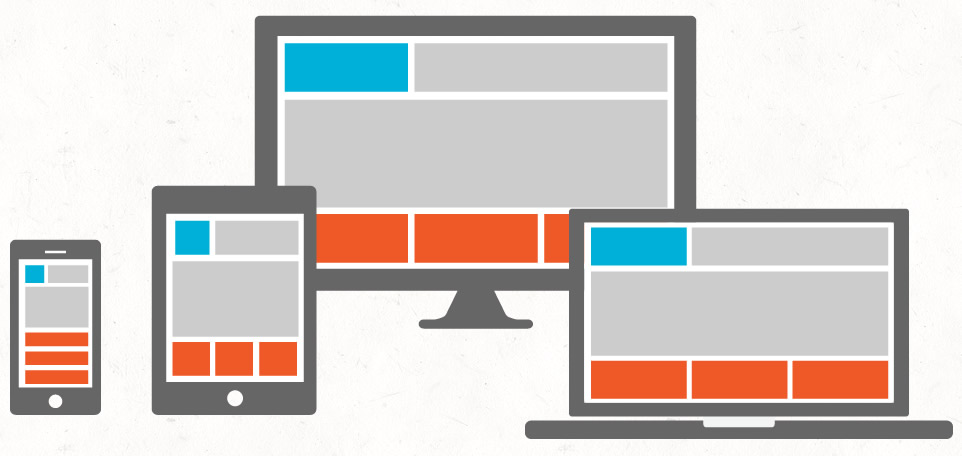 Responsive Web Design is a collection of techniques that allow a website to flex and adapt to the size of screen its being viewed on. Someone opening your site on a small Smartphone will be shown the same site as the person opening it on their laptop but the site will have noticed the constraints and automatically reformatted to give the user an experience better suited to their device. No more loading a huge website and having to zoom in and out to find the content you're looking for.
 
Responsive web design takes into account interaction too and makes your site easier to use by acknowledging and integrating things like touch screens to aid navigation. As the web continues to evolve its becoming ever more clear that the main driver to a website is not fancy-pants eye candy, but solid, valuable, and shareable content. Responsive design explores the implications of limited screen real estate and ease of access not only for structure but forces us to consider our messaging and content on-site by adopting a ˜mobile first strategy. Responsive web design isnt a trend any more, its a must. Being able to offer consumers a beautiful optimized experience regardless of their choice of device means youll have expanded the reach of your service and the chances you have of engaging with individuals. The long lasting nature of this approach is incredibly valuable and the cost effectiveness is a clear advantage. 
 
At KOL Limited we offer responsive web design for your business and offer the best prices! We specialise in enhancing your business performance through web based solutions.