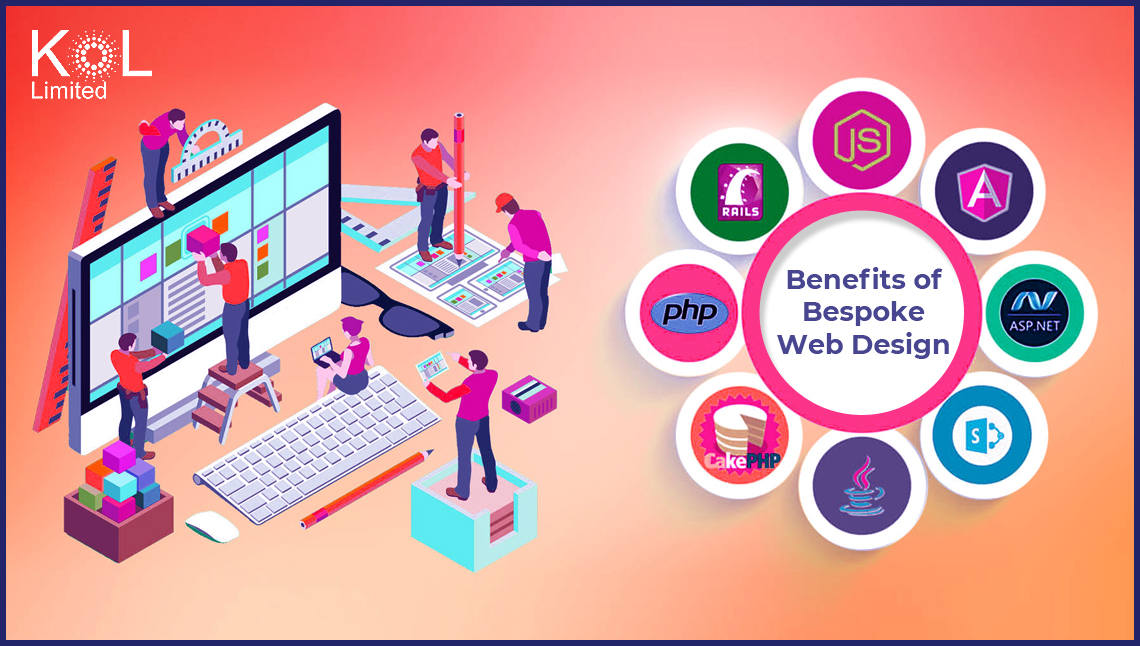 In a digital age that we are living in, having a good website is essential for any business looking to grow their brand online. With the numerous website builders and pre-made templates available, it can be tempting to take the easy route and create a generic website. While this may be a quick and inexpensive solution, it can also result in a lacklustre online presence that fails to engage with your target audience. In contrast, bespoke web design offers a tailored approach that is customised to the unique needs and goals of your business.
In this article, we will explore the benefits of bespoke or custom web design and why it may be the best option for your business.
What is a bespoke website?
A bespoke website, also known as a custom website, is a website that is uniquely designed and developed to meet the specific needs of a business. Unlike pre-made templates and website builders, bespoke websites are created from scratch, starting with a blank canvas by a company offering ecommerce web design solution.
This means that every aspect of the website, from the layout and design to the functionality and features, will be tailored to the unique needs and goals of the business. This level of customization by your web design company allows for greater flexibility, scalability, and control over the website, enabling it to stand out from the crowd and provide a superior user experience for visitors.
While bespoke web design may require a larger investment of time and resources compared to pre-made templates, the result is a website that is truly one-of-a-kind and perfectly aligned with the brand and business goals.
Bespoke website has a unique design
One of the key advantages of bespoke web design is the exclusive design that it offers. With a bespoke website, the design is customized as per the brand identity and aesthetics of the business. This means that the website is visually appealing, engaging, and designed keeping in mind the target audience.
The design can incorporate specific features and functionalities that enhance the user experience and promote your products or services. Moreover, a bespoke website design allows businesses to differentiate themselves from competitors and establish a distinct online presence.
This can lead to increased brand recognition, customer loyalty, and ultimately, higher conversion rates. Overall, the unique design of a bespoke website can help businesses to stand out in a crowded digital marketplace and achieve their online goals.
KOL Limited is a bespoke web design company which offers ecommerce web design solution to brands and businesses.
Bespoke website is truly responsive
In today's mobile-driven world, having a responsive website is crucial to ensure that it provides a seamless experience across a range of devices. However, many pre-made templates offer only emulated responsiveness, which means that the website design is merely adjusted to fit different screen sizes, without actually adapting the functionality and user experience to the device.
In contrast, bespoke web design allows for true responsiveness, where the website is designed and developed to adapt to the specific capabilities and limitations of different devices, such as smartphones, tablets, and desktop computers.
This ensures that the website not only looks good on different screen sizes, but also functions seamlessly and efficiently, regardless of the device being used. With a bespoke website, businesses can provide their customers with a truly responsive experience that enhances engagement, improves usability, and drives conversions.
Technical support from the Developer
Another advantage of custom web design is the level of technical support that is provided by the developer. When you choose a pre-made template or website builder, you don't get any technical support when it comes to technical issues or updates.
With a bespoke website, you have direct access to the developer who created the website. This means that any technical issues can be quickly and efficiently resolved, without the need for external support.
In addition, the developer can provide ongoing maintenance and updates to ensure that the website remains secure, functional, and up-to-date with the latest technologies and trends. This level of technical support can provide businesses with peace of mind, knowing that their website is in good hands and that any issues will be promptly addressed.