Traditional retailers are moving to the world of ecommerce because they want to target bigger audience and sell their products globally. Does it mean ecommerce is killing traditional retail? Well well prefer to call it expansion. Businesses which were only limited to a geographical area are now selling their products globally. The biggest reason behind the success of ecommerce is the change in buying habits of customers. We, the iPhone generation, like to order everything online from the comfort of our homes or offices.
A blog from The Guardian stats that The UKs high streets suffered 5,855 store closures in 2017. The reason for this rapid growth in online spending minored by sliding sales in stores.
A great example of Banana Republic, Part of Gap Inc. sells fashion apparels in shops and online, but the last of its UK Shops closed on December 2016, but they are selling their products online. It was high street demise due to increased competition in market.
And if we talk about online market, business owners started their own digital brands and created a big gaze without having any physical presence in high street UK market.
The only online fashion seller ASOS gain a massive 27 % hike in revenue from his last year to £1.9 billion.
But its never been easy to make your brand successful online. You really need to dig deeper and know more about some ecommerce trade secrets to make your brand reach on top of ecommerce game.  
In this blog we are sharing the most important factors to turn your online brand into a massive success.
But before this we want to tell you why so many ecommerce businesses struggle to make it big in this competitive market.
 
Why Its Not Easy Being First Place In eCommerce
Every business has their own difficulties and struggles but there are some common reasons most of unsuccessful ecommerce business face.
According to a research 4 out of 5 ecommerce businesses fail. There are some common reasons why customers dont shop from these online stores.
(a). Bad website: your customers really dont know how to use your website.
(b). Not clear product pricing
(c). Difficult navigation and checkout process
According to a research 80% of shopper get influenced by shipping price and speed.  So you need to have free or fast shipping option when you can.
 
 
¬†ŇďFree¬Ě is a word which has got power to catch eyeballs and if you offer free shipping without any hassle then customers will surely love your brand online and never think twice before clicking checkout button.
As we mentioned earlier that in this post well only talk about the things you should work upon to make your business successful online. So, lets take a look at the top ecommerce success factors:
 
Brand Management
SEO
User behaviour
Be Loyal
Promote
1. Never Compromise with Your Branding:
Every product has its unique identity which makes it different from others. You need to find out the unique values of your business to make it stand out among the rest.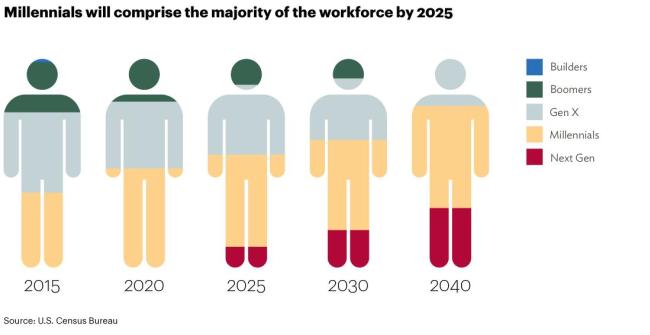 Once you identify your brand, its time to identify your audience. For examples some brands liked by baby boomers are less approached by millennials.
For a brand loosing millennial is very dangerous because their generation is much larger than baby boomers.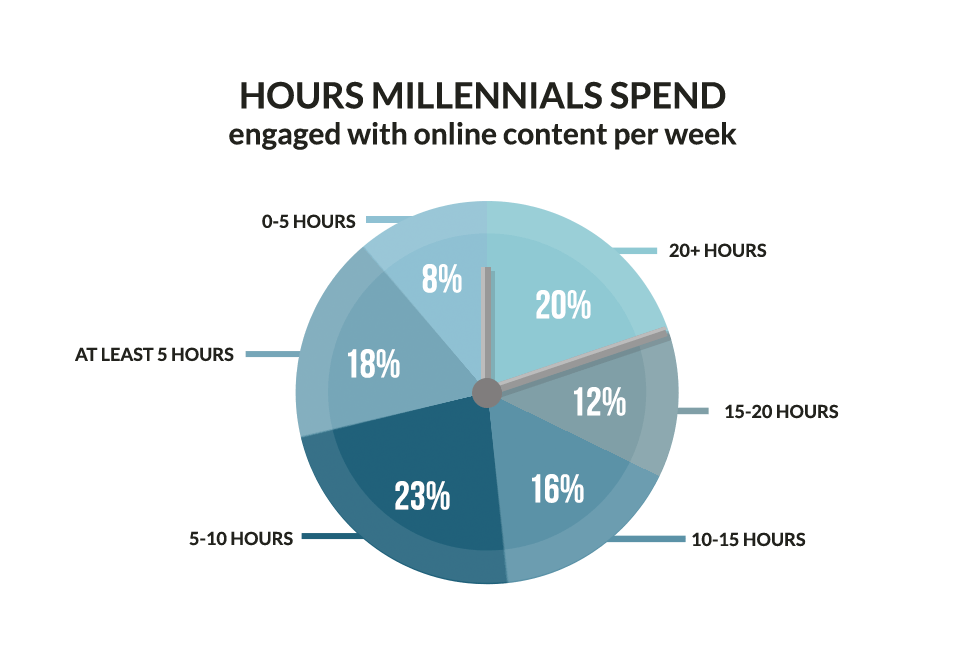 So focus on your message whenever you represent your brand. The audience make assumptions based on interactions with your brand and most important is the first impression they had with your brand.
Customer reviews mean a lot for brands because 85% customers trust online reviews as they trust on personal recommendations.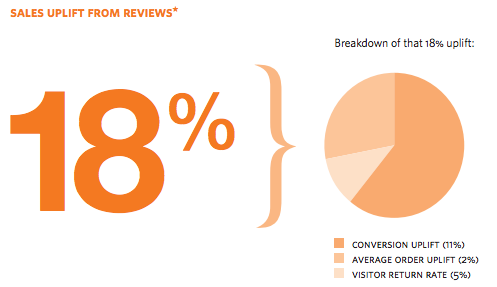 If you are not quickly establishing your brand, your competitors will make a lead because in online market your competition is not limited to shops across the street.
So you need to expand your brand over and over to win the ecommerce game.
2. Get Free Traffic with SEO:
For an ecommerce website SEO can do wonders but way to top rankings in search engine is not so easy if we talk about Google it is updating its algorithm regularly.  You need to create a solid SEO plan to make your business successful and get free traffic from popular search engines.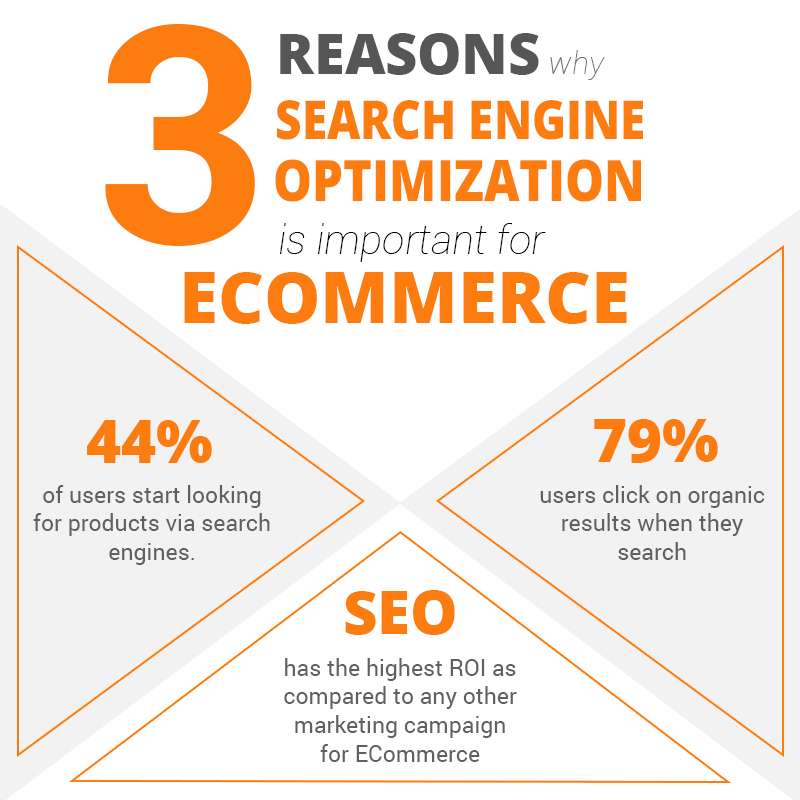 SEO has two parts. One by developing your site as per search engine rules and the 2nd one is creating and publishing content on recognised sites in your niche to make your way to the top of search engine result page.
The first reason you need good SEO is it helps your customers find you easily on search engine. A study says that 89 % of customers use search engine before making a purchase decision. So never let your customers slip away just because of bad SEO presence and take advantage of search engine to help visitors in their buying journey.
SEO is economical so it wont break your bank; this is another advantage which your business can reap from SEO. Once you start ranking on top of search engine you dont need to worry about your paid marketing spend because you will get free traffic with same keyword combinations.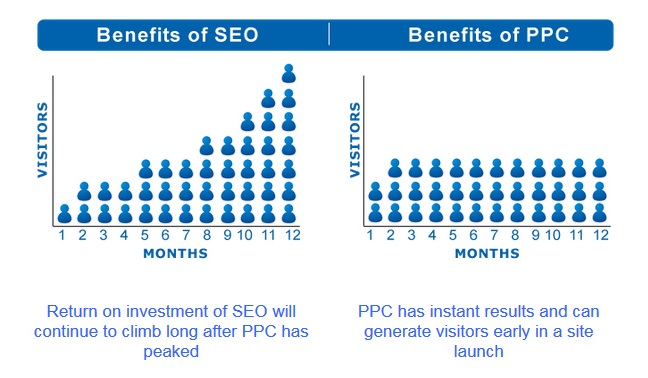 Source: 
SEOPressor
 
SEO takes time but the results are long lasting which makes it one of most popular marketing paths to follow. Paid campaigns bring traffic only when you spend money. But in case of SEO, if your keywords are ranking on top, you will get free traffic even if you stop SEO activities for some time.
But there is so much competition in market so never lose your grip on SEO because once you lose good ranking in search engine it hurts your ecommerce business a lot.
 
3. Know What Your Customer Want to See On Website:
User Experience plays vital role in ecommerce business success. It starts from the beginning when user visit your website for the first time, how they find your products, what they feel in website cart and how was the checkout process, everything matters. If you dont have any idea what user experience is then you are losing a lot of your website visitors without buying anything.
 
 
Here is a checklist for better user experience.
Let them know what your brand sells and make it clear from the first picture
Easy navigation menu
Easy to see and advanced search and filters
Optimized page load time
How they see the product details
How easily they can go back to the category page or home page
Selection of the size or colour for the same item
Easy option to save the items they like but dont want to buy now
Secure and popular payment options
Ratings and reviews from previous buyers.
Easy support and contact options
There is a lot of competition in ecommerce business so every button and link clicks matter for your brands success. Creating a good navigation and making your website load faster is not enough. You need to dig deeper in order to improve overall user experience.
When we talk about ecommerce keep mobile responsive design in your mind because the mobile buyers are increasing day by day.
When you are done with you design part now its time to gain your customers trust and this can be achieved by being transparent with them.
4. Loyalty is the key to success in eCommerce business:
Every business requires good reputation to stand out. In ecommerce business creating a decent website and pricing structure is not enough, developing trust and loyalty should be your first priority.
Here are some factors which can help you to gain your customers trust:
(A). Product Pricing: You need to make your price clear to the buyers so that they can make quick decision. You should mention all the additional costs clearly so the customer wont get surprised on checkout page.
(B). Payment Security First: In online shopping some buyers are not comfortable with online payments so its your responsibility to make them comfortable by adding a security details attached on website.
(c). Description Says all About the Product: Product description should include all the information a customer asks before buying the product.
source: The Good
(D). Clear Refund Policies: Write your refund policies in details and display them on important pages of your website when buyers intend to read about your policies and can easily find it without any hassle.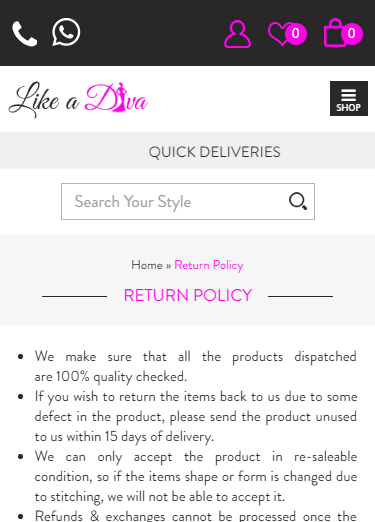 (E). Include Shipping details:  You should clearly mention the shipping details.
5. Promote Your Ecommerce Business To Gain As Much As You Can:
The first place you should start promoting your brands is your social media channels.
Here is a list of popular social media channels:
Instagram: This is the most popular platform to attract audience. All you need is appealing photographs of your products and hashtags your audience is interested in.
YouTube: This is the best medium you can use to tell your brand story in brief with your audience. You can make an emotional bound with your buyers in the form of videos and short clips.
Facebook: Facebook is the largest platform where you can find almost everyone in your audience. Create a community over there and promote your brand.
Pinterest: Pinterest is a great platform to promote your products online.
 
 
Content marketing is the most important factor for your ecommerce business success. 42% of ecommerce business owners consider content marketing vital part of overall marketing.
Help your customers by sharing weekly blogs about your new products, offers and updates to keep them engage with your brand.
Tell your customers about why they purchase your product and what benefits you have for thrm.
Your blogs help in increasing your organic reach.
Another way to create a buzz about your ecommerce business is hosting some public events for your targeted audience It will help you get some PR.
You can create some giveaway campaigns. You can promote your business hashtag as well.
Talk with your customers on different platforms and get review about your products. Give them quick help if they have any query about your product, shipment and delivery.
KOL Limited is Bradford, London based web design company providing eCommerce solutions for their clients in the UK.
Please share your views in comments and if you run an eCommerce business, then let us know which factor you find most important in your eCommerce success.